The Crawley Team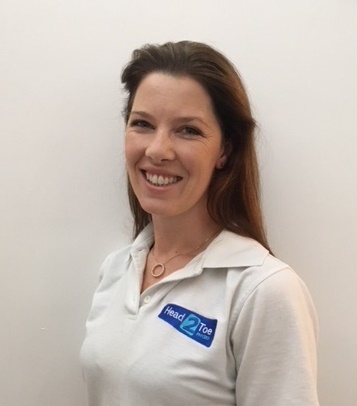 Mel Bowden
BSc (Hons) Physiotherapy
PGDip Vet Phys
AACP – Acupuncture
MSCP – Chartered Physiotherapist
MHPC – Health Professions Council
ACPAT Category A
[expand title="Read more about Mel Bowden"]
Mel is a Director of Head2Toe Physio Clinic Crawley. She gained a thorough grounding in all aspects of Physiotherapy working in both the NHS and private hospital settings.
She specialised in musculoskeletal Physiotherapy in 2001, working in various NHS organisations, privately at St Anthony's hospital before moving into a specialist sports injuries clinic headed by former paralympic team doctor, Dr John Reynolds.
She trained in acupuncture in 2001 whilst also completing her Postgraduate Diploma in Veterinary Physiotherapy 2002.
Mel balanced her Human and Veterinary Physiotherapy for many years but since moving to our new Physiotherapy location in Crawley, she found that rapidly increasing patient numbers and management responsibilities meant that Veterinary Physiotherapy needed to take a back seat.
Mel has worked in Crawley for almost ten years and has a good reputation with local doctors and surgeons. Her weekly caseload comprises back and neck pain as well as sports people. She takes great care to create the right rehabilitation strategies for individual patients, whether they are a pregnant lady, tree surgeon with a bad back, international athlete or weekend warrior!
Her personal interests include horse eventing, show jumping, Pilates and Yoga.[/expand]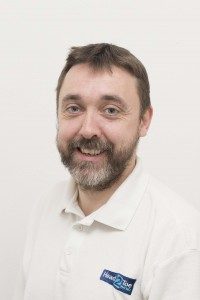 Gareth Florida-James
BSc (Hons) Physiotherapy
MSCP – Chartered Physiotherapist
MHPC – Health Professions Council
Physio First – Private Physiotherapy Association
[expand title="Read more about Gareth Florida-James"]Gareth qualified as a physiotherapist from Birmingham University in 1997.
Gareth currently works as a specialist physiotherapist within the NHS working with Dr Stephen Ward, Consultant in Pain Medicine and also as a spinal specialist physiotherapist working alongside Mr Hugh Maurice Consultant Orthopaedic Surgeon.
Before moving to Crawley Gareth was the lead physiotherapist at the Princess Royal hospital in Haywards Heath, where he gained a wealth of experience in all musculoskeletal injuries. Gareth also has extended skills in ordering and interpreting MRI tests and blood results, and has been involved in research into Whiplash Disorders.
As well as spinal injuries Gareth has treated a number of sportsmen, with a particular interest in runners, golfers and rugby players.
Gareth is also interested in return to work planning and has gained a lot of experience through his work with Back@Work Group , a company which specialises in early intervention musculoskeletal problems.
As a keen runner Gareth also likes to keep active, and his ethos of patient treatment is to keep people doing the activities they like to do
[/expand]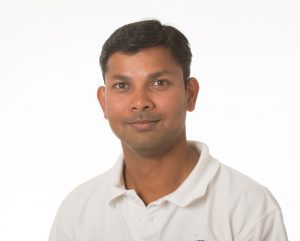 Prashant Meshram
B.P.Th Physiotherapy
MSc Sports Physiotherapy
MCSP – Chartered Physiotherapist
MHCPC – Health Professions Council
[expand title="Read more about Prashant Meshram"]Prashant is a Physiotherapist with experience across elite level sport and a musculoskeletal background.
Prashant has worked in the past with Brighton and Hove Albion FC, Sussex Cricket and UK athletics. He is currently the team physio at East Grinstead Hockey Club, as well as a team lead at Gatwick Park .
[/expand]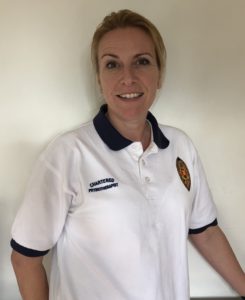 Pippa Graham
BSc (Hons) Physiotherapy
ACPIN – Association of Chartered Physiotherapists in Neurology
MCSP – Chartered Physiotherapist
MHPC – Health Professions Council
Physio First – Private Physiotherapy Association
[expand title="Read more about Pippa Graham"]
Pippa graduated from the University of East London with a Bsc. (Hons) degree in Physiotherapy in 2002 and spent the next 5 years working in the NHS. Pippa specialised in Neurology in 2004 and for the past 16 years then gained a wealth of knowledge and experience, working in a variety of settings and with a wide range of conditions.
She has a passion for rehabilitation and regaining functional movement and carries out an in-depth and extensive assessment before deciding on the best approach to treatment. In all cases Pippa adopts a holistic approach which is vital in the treatment of Neurological impairments and in partnership with her patient, will set realistic and achievable goals.
Neurological Physiotherapy is provided in your own home as we believe this is the most appropriate way to assess function, to tailor the rehabilitation programmes to your environment and make it more specific and meaningful to everyday life.
Professionally Pippa is an active member of the clinical interest group, ACPIN and regularly attends courses and lectures in order to keep up to date with the ever changing and developing world of Neurology and Neurological Rehabilitation.
Personally Pippa enjoys playing various sports and is a keen tennis player, whilst maintaining her levels of physical fitness with regular Pilates.
[/expand]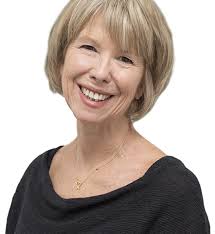 Dr Gabrielle Bray
Chartered counselling psychologist
C.Psychol & BA (Hons) (Oxon) Psychology, Philosophy and Physiology
Member BPS
[expand title="Read more about Gabrielle Bray"]Gabrielle Bray is a chartered counselling psychologist. She has a professional Doctorate in Counselling Psychology, C.Psychol & B.A. (Hons) (Oxon) in Psychology, Philosophy and Physiology.
Gabrielle's training as a Counselling Psychologist began in her early forties after a previous career as an Accounts Technician. At that time, she was volunteering for the Samaritans in Horsham answering the telephone to people in distress. The experience had a profound effect on her. It struck her just how many people with mental health problems felt isolated and desperate and the healing that could be achieved by feeling heard and acknowledged. Concurrently, she studied with the Open University for a Foundation Degree in Social Sciences, which she passed with Honours. Gabrielle found the psychology module fascinating and decided this was her way forward to a career that she would find personally meaningful and a chance to help to make a difference in others' lives.
Between 2003-2006, she studied Psychology, Philosophy and Physiology at Oxford University, which she passed with honours.  During this time, she volunteered as student counsellor for her college.   Between 2006 and 2007 she gained her first qualification in Counselling Psychology at City University (London) (Certificate in Counselling Psychology). Immediately she registered at Regent's University (London) where she completed the professional doctorate in Counselling Psychology (British Psychological Society).  Gabrielle has also undertaken courses in Mindfulness, The IAPTs Supervisor Training for mood and anxiety disorders, depression and OCD in adolescents, as well as a certified training in Safeguarding. In addition she has completed BPS courses in supervision skills.
Alongside her studies, and beyond, she has continuously worked in clinical practice. This has involved specialist organizations, such as The Aurora Health Foundation (survivors of childhood abuse) and more general clinical work as a counsellor in the Occupational Health Department at Kingston Hospital and Richmond Borough Mind.  She continues to volunteer at Richmond Mind alongside my private practice.
Gabrielle is registered and approved by the British Psychological Society as a Chartered Counselling Psychologist, and with the HCPC.
The BPS sets standards of ethical practice to which she works, based on principles of integrity, respect, trust, autonomy, avoidance of harm and promotion of client's well being.  Guidelines of good practice include provision of confidentiality, monitoring fitness to practice and accountability.  Further there is a requirement for ongoing supervision, professional indemnity insurance and continuing professional development (CPD).
[/expand]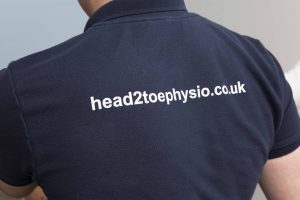 Jay
DipHM (Holistic Massage; Diploma Level 3/ ITEC)
DipHM (Sport Massage Therapy; Diploma Level 3/ITEC)
CertSMT (Sport Massage Therapy; Certificate Level 4/ ITEC)
CertSMT (Sports Massage Therapy; Certificate Level 5/ ITEC)
[expand title="Read more about Jay"]
Jay has developed a strong grounding in Sports Therapy particularly football.  With experience working with a diverse client base from the office worker, to the professional footballer, Jay is keen to continue her varied case load.
Jay choose to become a Sports and Massage therapist due to her interest in human movement and sport. She was keen to take on a career that allowed flexibility, that was not sedentary, and that was varied and sociable. She studied for a BSc in sport Therapy at the University of East London finishing in 2017 with a First class Degree. Jay returned to the Crawley area to begin her career. She initially worked at Crawley Town Football Club covering pitch side first aid, and helping with player rehabilitation, massage and maintenance. She now works at Redhill football club providing soft tissue massage and therapy to the first team players, and pitch side cover. She has recently joined Head 2 Toe to work as part of multidisciplinary team as our massage and sports Therapist. She is best placed to help with general muscle aches and pains, as well as exercise and training advice. Jay takes pride in offering the best care and advice to each individual to enable them to achieve the best outcome.
[/expand]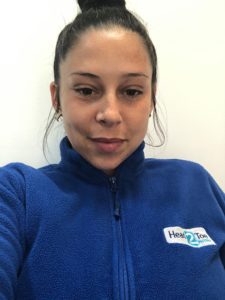 Tiff
DipHM (Holistic Massage; Diploma Level 3/ ITEC)
DipHM (Sport Massage Therapy; Diploma Level 3/ITEC)
CertSMT (Sport Massage Therapy; Certificate Level 4/ ITEC)
CertSMT (Sports Massage Therapy; Certificate Level 5/ ITEC)
[expand title="Read more about Tiff"]
Tiff is one of our Sports massage team.  Experienced working with a variety of clients. She sees many of our Physio patients for hands on soft tissue work to complement their rehab programs
Tiffany initially joined the Head 2 Toe team as part of the admin team covering reception and administration. In the clinic environment she began to develop an interest in human movement and rehabilitation. She has therefore gone on to attain a Diploma in Sports Massage Therapy and has also become a valuable part of the rehabilitation team. She works with some regular clients as maintenance for persistent aches and pains from bad postures and stressful work/ life situations. Tiffany also likes to work with rehabilitation clients post injury, or at big sporting event. Tiffany also works with a local semi-professional football team, and when not at work enjoys running round after her two lovely children.
[/expand]
The Crawley Team