A total pain in the neck.
Neck pain is incredibly common but usually doesn't stem from a serious problem.
Good neck function is essential. It allows us 360 degree vision, helps protect our spinal cord and nerves that transmit messages from our brain to the rest of our body.
Neck pain or stiffness can also be involved in symptoms of headaches, dizziness and nausea. Working from home,  has led to a sharp increase in the number patients attending with neck pain and headaches.
Poor working setup is often involved. We can assess and advise on ways to overcome some of these issues, as well as providing sensible exercises and manual therapy to help treat your symptoms.
When things aren't working as intended in our necks, there can be significant and often painful consequences.
What type of neck pain do you have?
We see many different types of neck pain in clinic. From whiplash injuries, sustained in road traffic accidents, to postural neck pain caused by sitting still, tapping away on laptop keys for hours! Sometimes pain starts in the neck, but sometimes it can travel down the shoulder blades or down the arm. Some neck pains are accompanied by tingling or numbness down the arm or into the hand. Some of the many different types of issue we see are shown here: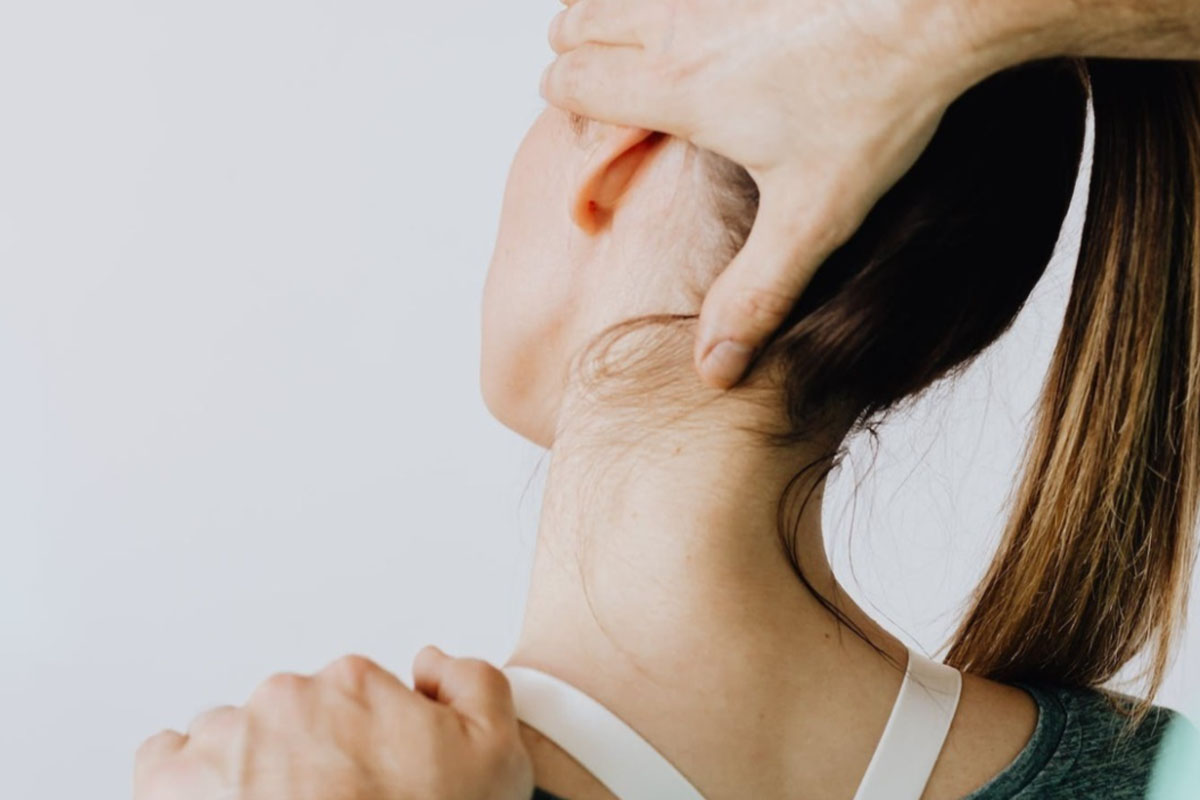 Disc injuries
Discs, or intervertebral discs, act like cushions between the spinal bones called vertebrae. When they are injured or are subject to wear and tear, their function is reduced, which can lead to degeneration and pressure on the bones, nerves, and surrounding soft tissues.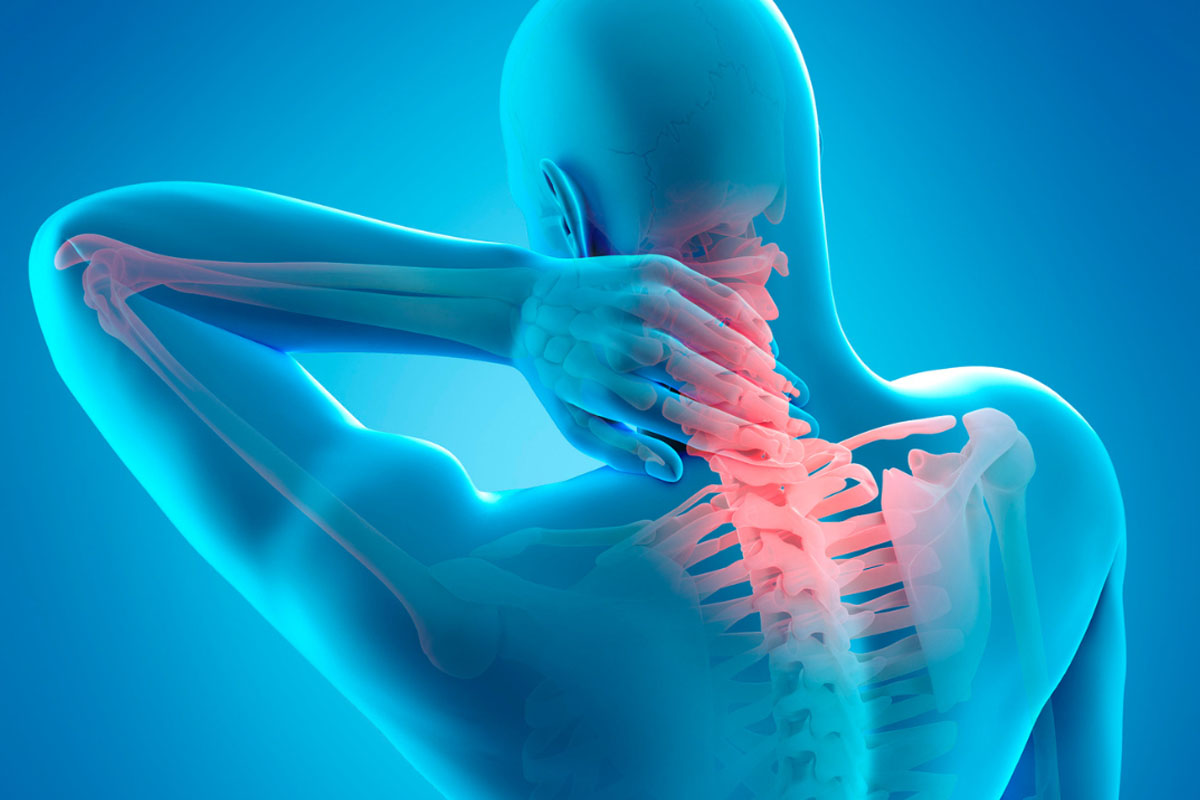 Arthritis
Different types of arthritis can affect the neck. These may include spondyloarthritis, osteoarthritis, and rheumatoid arthritis. These often create degenerative issues and can impact parts such as nerves and discs.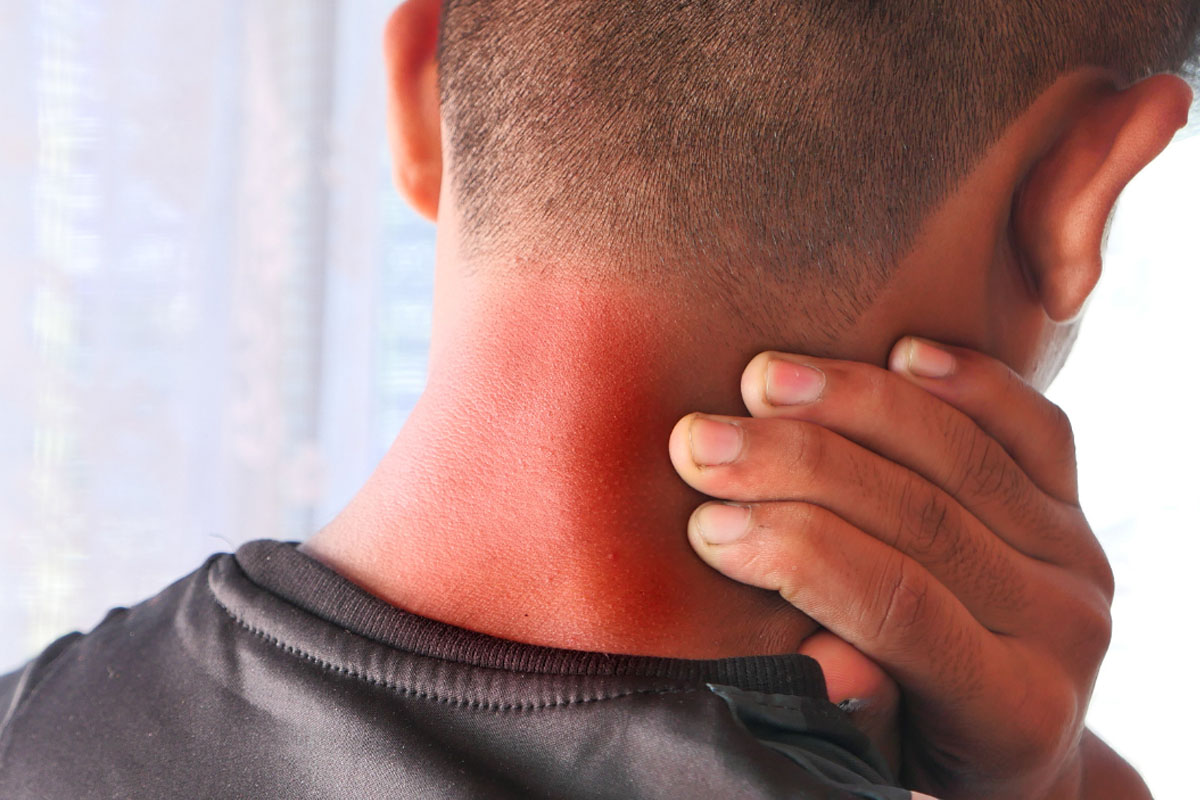 Chronic Neck Pain
Neck pain is generally classed as chronic when it persists or frequently recurs for at least three months. It can result from many conditions and injuries, can range from mild to severe, and can lead to issues such as regular numbness in certain fingers.
Treatments we recommend for neck pain
Your Head2Toe Physio will carry out a thorough assessment, looking at what you can do, what you can't do and whether there's anything that should be of greater concern. Most neck pain resolves if dealt with sensibly. A combination of exercise therapy and manual therapy often proves helpful. Combined with a little education on what's happening and why, things can often improve pretty quickly.
tim
2023-07-22T17:20:25+00:00
Physiotherapy is a healthcare profession concerned with improving human function [...]
Our frequently asked questions about neck pain?
How is neck pain diagnosed?
tim
2023-03-25T16:30:05+00:00
Your Head2Toe Physiotherapist will ask you all about your health and neck symptoms. How did it start? what makes it worse or better? Have you had something like this before? There are lots of things, some obvious and some much more subtle, that can help us work out what type of neck issue you have.  We then use a physical examination and any relevant image reports (like MRI, CT and X-Ray) to help confirm our diagnosis.
Dawn H
I would like everyone to know how amazing Mel's treatment at Head2Toe Physio has been for me.  I suffer from really bad migraines and doctors were unable to help.  With Mel's treatment I've gone from having them every week, to one in every two months. When I had one before it could last a week, they were unbearable. Hopefully this will get less as time goes on with the exercises and treatments.
Dawn H
John Kelting
I have seen a number of physio's and other medical professionals for sports injuries over many years, and have found Sam to be at the very top in terms of quality. Accurate diagnosis, excellent treatment, and a clear path back to fitness which has enabled me to resume activity quickly without causing any setback in recovery time. Given my positive experience, I have referred my daughter and sister at different times to Sam for different problems, and they have been delighted with how they have been treated. I would strongly recommend him as a leading professional in his field.
John Kelting, Managing Director Barclays Bank
Sophie Roberts
I have worked with Head2Toe Physio for many years now and I have been impressed with the excellent clinical skills and professional way they manage my patients
Sophie Roberts, Director The Gaitlab
Sophia Warner
I have been working with Sam and the clinic for a number of years. As a Paralympic athlete with high expectations and lots of complications, it has always been critical that I find someone who is knowledgeable and trustworthy. I introduced Sam to British Athletics who then approved him to work with me in the lead up to 2012. It was great to have such expertise on my doorstep and they were so flexible, always fitting me in when I had an ache or a pain.
Sophia Warner, Commercial Director, UK Athletics and T35 100, 200m Paralympian
Steve Wells
I have known and worked with Sam Bowden for almost 20 years and I have the utmost respect for his and his colleagues' knowledge and expertise.
Steve Wells, Director, Epsom Footcare
Jean-Pierre Blazek
When referring my clients, I want to make sure they're getting the best service possible and with Head2Toe Physio I know they're in very good hands. I have referred to Sam Bowden and his team in Dorking since 2009 and I find them to be extremely knowledgeable, approachable and professional. They are an extremely valuable resource for me and we work well together in improving clients throughout the rehabilitation phase, helping them to get back to being injury and pain free
Jean-Pierre Blazek, Personal Trainer, Fitness by JP