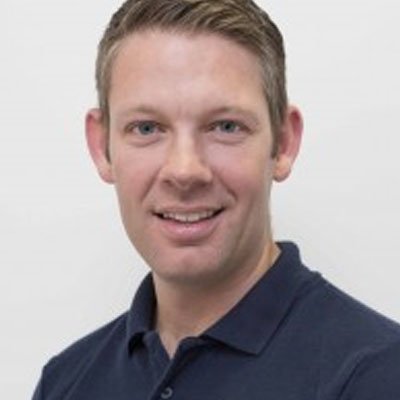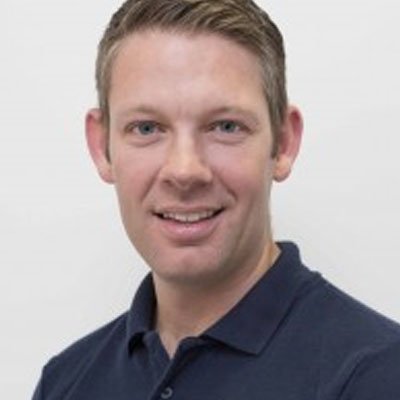 Sam Bowden
Clinic Director and Lead Clinician
BSc (Hons) Physiotherapy
MSc Neuromusuloskeletal Physiotherapy
MMACP – Manipulative Association
MCSP – Chartered Physiotherapist
MHPC – Health Professions Council
Physio First – Private Physiotherapy Association
Sam started Head2Toe Physio Clinic in Dorking over 15 years ago. He has overseen the creation and growth of the Head2Toe brand and is a Director of all 3 clinics. Sam is the Clinical Lead Physiotherapist at Leatherhead and Dorking Clinics. Sam gained a thorough grounding in all aspects of Physiotherapy working in both NHS and private hospital settings. He specialised in musculoskeletal Physiotherapy in 2001, becoming lead clinician at Leatherhead Hospital in 2004. During this time he developed a clinical interest in spinal conditions, back rehabilitation and spinal manipulation. To aid his understanding of complex clinical cases and improve his status to one of clinical expert therapist, he has completed specialised musculoskeletal training and became a member of the Manipulation Association of Chartered Physiotherapists (MMACP). He has also become involved in postgraduate research, has completed an MSc in neuromusculoskeletal Physiotherapy and acts as a clinical supervisor for graduate and postgraduate students. Sam is still a keen sportsman and enjoys football, golf and cricket. He has trained with the English Golf Union, as well as leading golf biomechanists from Australia and the U.S.A. He is involved in rehabilitation of Surrey and South of England golfers, as well as working closely with a number of local golf clubs. He has worked as a football Physiotherapist in West Sussex league for over 12 years. In addition to his clinical work, Sam is director and oversees the Head2Toe Physio Clinics in Leatherhead, Dorking and Crawley.  
Viola Vajova
Senior Physiotherapist
BSc(Hons) Physiotherapy
Dip.Physiotherapy (Slovakia)
MCSP – Chartered Physiotherapy
HCP – Health Professions Council
MAACP – Acupuncture Association of Chartered Physiotherapists
APPI Matt Level 1 Pilates Instructor
Viola completed her first degree in Physiotherapy in 2004 in Slovakia before attending University in England to complete another Physiotherapy degree at London South Bank University.
Her passion for Physiotherapy started when she suffered from recurrent injuries whilst attending Sports High School where she was a sprinter.
Viola has worked as a Musculoskeletal Physiotherapist in Slovakia for a year before deciding to move to England.
During her University studies she has worked as a qualified Dental Nurse with a Temporomandibular (TMJ) joint Specialist where she gained valuable insight to treating TMJ problems.
Since qualifying she worked in Surrey and currently works in Teddington NHS Physiotherapy department. She has interest in finding the reason for musculoskeletal pain and variety of treatment options to tackle the problem including, manual therapy, exercise therapy, acupuncture, soft tissue work and Pilates.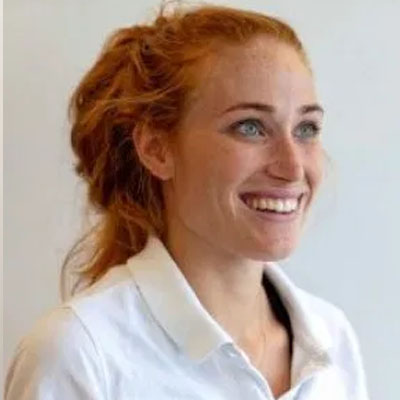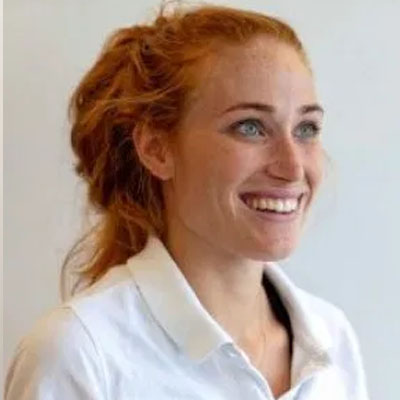 Nicole Loedolff
Senior Physiotherapist
BSc (Hons) Sports and Exercise Science
MSc (Pre-reg) Physiotherapy
MCSP – Chartered Physiotherapy
HCPC – Health Professions Council
MAACP – Acupuncture Association of Chartered Physiotherapists
Nicky graduated from the University of Portsmouth with a Bsc (Hons) in Sports & Exercise Science in 2013 and went on to graduate from St Georges University with a Msc (Pre-Registration) in Physiotherapy in 2015.
She has spent the last 5 years working both in the NHS and private sector, specialising in musculoskeletal care. Working within the NHS she has gained valuable knowledge and experience in managing a wide range of conditions; from chronic spinal pain, post-operative orthopaedic care, to acute soft tissue injuries.
Nicky currently works alongside Consultant physiotherapists as part of the MCATTS team in the assessment and management of spinal conditions, peripheral joint conditions and hand-related issues.
Nicky has a passion for sports rehabilitation. She sees patients in the private sector and within a rugby club setting where she has gained valuable expertise. She combines manual and soft tissue work with exercise therapy to help return you to full function as soon as possible.
When not working, Nicky enjoys running and in particular canicross running with her two golden retrievers. She has a particular interest in rowing and swimming where she previously competed competitively.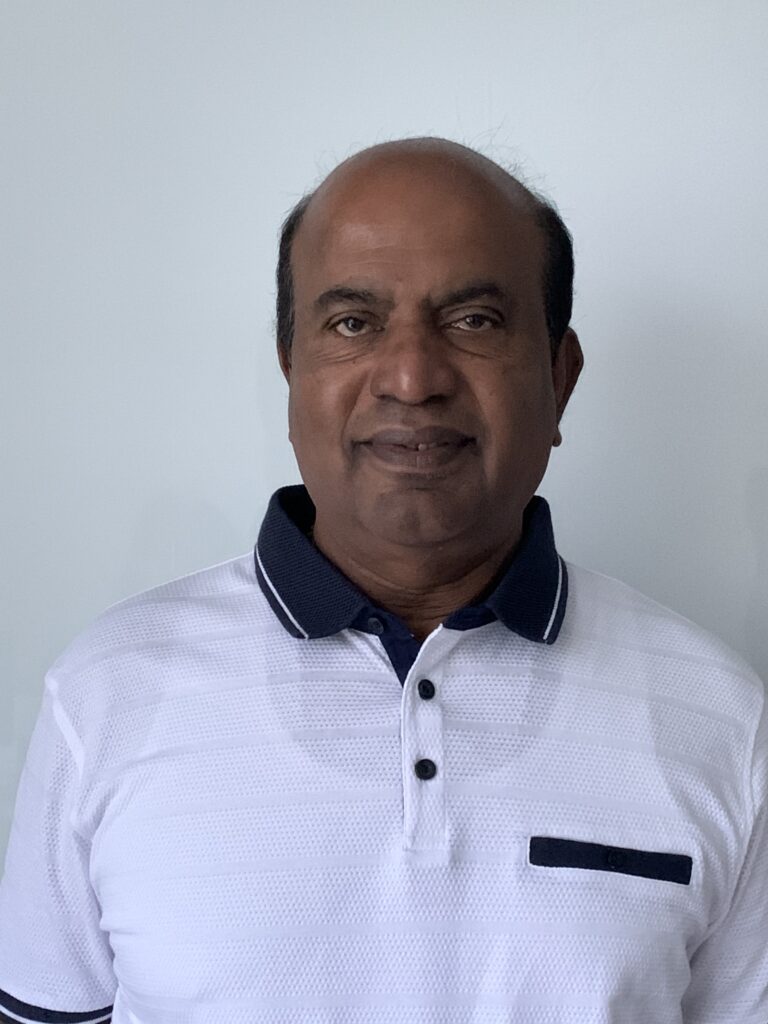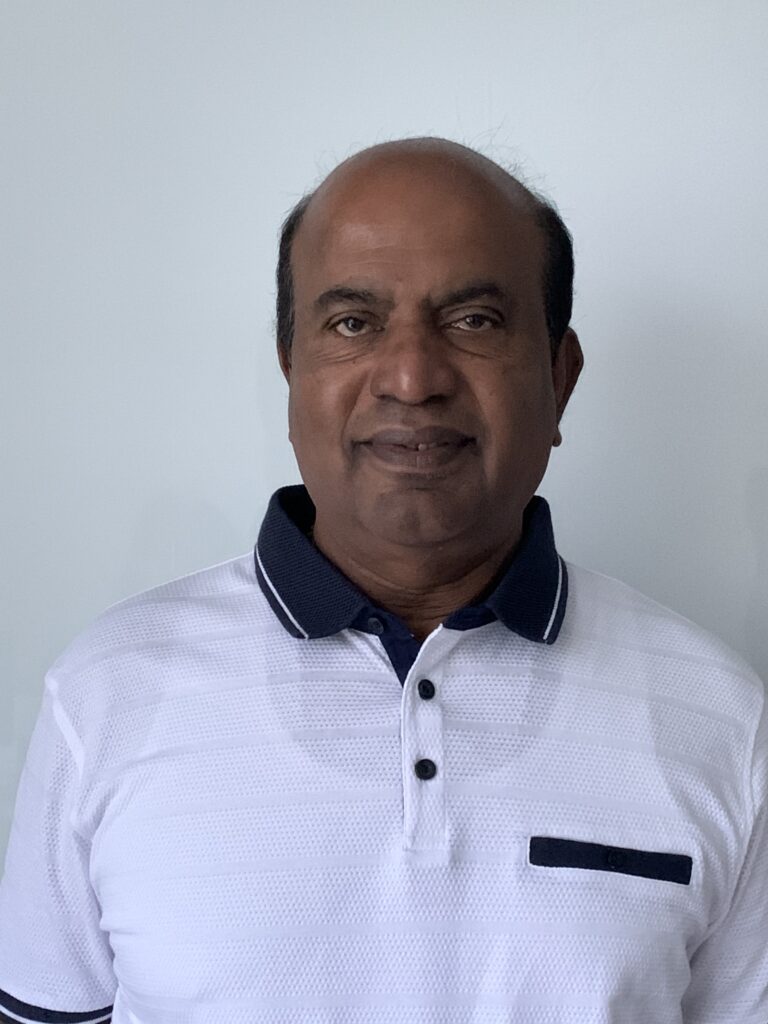 Nalla Baskarathas
Senior Physiotherapist
Diploma Physiotherapy
PhD Alternative Medicine
MCSP – Chartered Society of Physiotherapy
HCPC – Health Professions Council
MAACP – Acupuncture Association of Chartered Physiotherapists
Nalla is a chartered Physiotherapist with over 40 years experience. He is a member of Chartered Society of Physiotherapy (MCSP), An accredited member of Acupuncture association of Chartered Physiotherapy (MAACP) and a member of Health and care professions council (HCPC)
Nalla's aspiration has always been to be a patient centered and holistic care Physiotherapist. This enables him to address multiple interrelated health issues a person might present with and problem solve with them to achieve a complete health status and ultimately greater patient satisfaction.
Thus, he spent years in multiple fields of Physiotherapy to gain expert knowledge and skills. Neuro-musculoskeletal, acute and complex disabilities, Brain injury and stroke rehabilitation and rehabilitation following degenerative diseases and Mental health to complete the Biopsychosocial model of practice.
Nalla also has worked in private hospitals, the world-renowned Cromwell Hospital Kensington, Hospital for Neurodisability Putney and St Anthony's Hospital North Cheam and in NHS hospitals in Lincolnshire and in West London. While working in Cromwell hospital Nalla was hired by his then patient an Arabic royal and employed him as his private physiotherapist for a few years abroad.
Nalla is also keen on exploring alternative medicine (eastern approach) to use as an adjunct in his clinical intervention and he gained PhD through open university Sri Lanka. He had been using Acupuncture (dry needling) for a few decades for pain relief where he found great success. Acupuncture for Pain relief has been widely prescribed and practised in the NHS since 1990s.
Nalla feels honoured to work with Head2Toe physiotherapy establishment where a patient centred approach is a priority and the value of hands on practice is still recognised.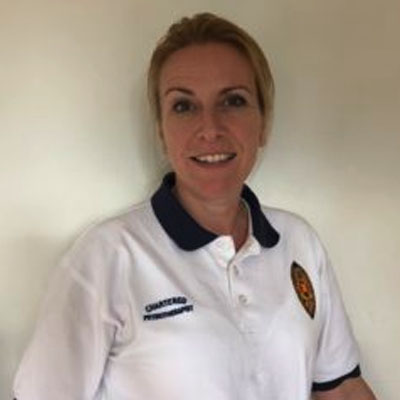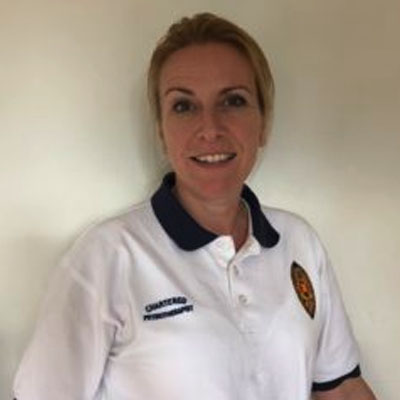 Pippa Graham
Specialist Neurological Physio
BSc (Hons) Physiotherapy
ACPIN – Association of Chartered Physiotherapists in Neurology
MCSP – Chartered Physiotherapist
MHPC – Health Professions Council
Physio First – Private Physiotherapy Association
Pippa graduated from the University of East London with a Bsc. (Hons) degree in Physiotherapy in 2002 and spent the next 5 years working in the NHS. Pippa specialised in Neurology in 2004 and for the past 16 years then gained a wealth of knowledge and experience, working in a variety of settings and with a wide range of conditions.
She has a passion for rehabilitation and regaining functional movement and carries out an in-depth and extensive assessment before deciding on the best approach to treatment. In all cases Pippa adopts a holistic approach which is vital in the treatment of Neurological impairments and in partnership with her patient, will set realistic and achievable goals.
Neurological Physiotherapy is provided in your own home as we believe this is the most appropriate way to assess function, to tailor the rehabilitation programmes to your environment and make it more specific and meaningful to everyday life.
Professionally Pippa is an active member of the clinical interest group, ACPIN and regularly attends courses and lectures in order to keep up to date with the ever changing and developing world of Neurology and Neurological Rehabilitation.
Personally Pippa enjoys playing various sports and is a keen tennis player, whilst maintaining her levels of physical fitness with regular Pilates.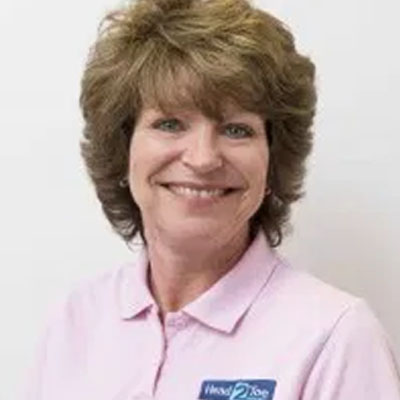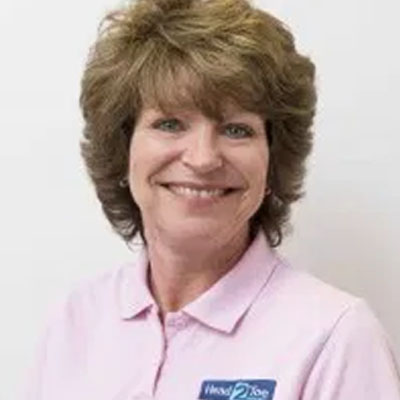 Annie Ladd
Sports Massage Therapist
Certified Body Master Diploma
Certificate in Exercise for Management of Low Back Pain – Level 4
Diploma in Sports Massage & Remedial Bodywork – Level 4
Diploma in Anatomy, Physiology & Massage
Diploma in Holistic Massage
Annie is a fully qualified and insured Sports Massage Therapist and runs Clinics for Head2Toe Physio based at Leatherhead Leisure Centre.Annie has worked with a wide variety of athletes from marathon runners and endurance cyclists, to club tennis players and ramblers. She has worked with Horsham Rugby Club and been very involved with Wey Kayak Club. She has also provided sports massage at many events including Twickenham Rugby Sevens, Ride 24, London Marathons and the Windsor Tri.
Annie is passionate about helping everyone – only 50% of her clients are athletes, the rest are hard working individuals, young or old, fit or unfit who also benefit from sports massage treatments.
In 2009 Annie qualified as a personal trainer and finds this very useful in providing rehabilitation exercises for clients. This allows her to offer exercise programs to clients to ensure their muscles, once rebalanced, can remain that way.
She is a full member of the Sports Massage Association which represents the gold standard for massage therapists.
You can find more information about Annie at her website here.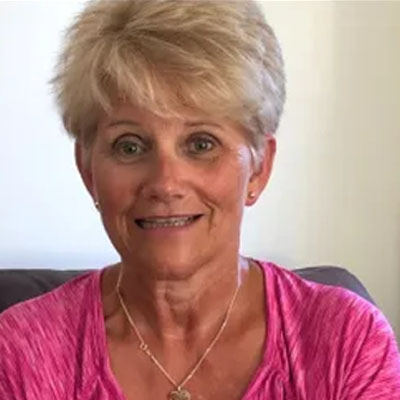 Susie Moore
Sports Massage Therapist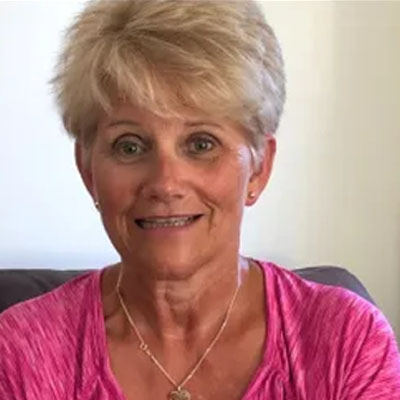 Susie Moore
Sports Massage Therapist
Diploma in Sports Massage
Diploma in Anatomy Physiology & Massage
Massage
Practitioner Certification in Indian Head Massage
Diploma in Advanced Level Pilates Torso Training & Core
Stability
Susie has been working as a Sports Massage Therapist for many years.Susie has worked with people at every fitness level for many years. She has provided her services at the London Marathon but equally enjoys working with people who do not have that level of fitness but relish their mobility.
She has a personal interest in joint replacement rehabilitation through massage and Pilates and passionately believes anything is achievable.
She has an extensive understanding of chronic pain and how to manage it through mobility and massage.
Susie runs 1:1 pilates at Head2Toe in Clinic so people can go forward with their journey to achieve the body they want with a mind to keep it.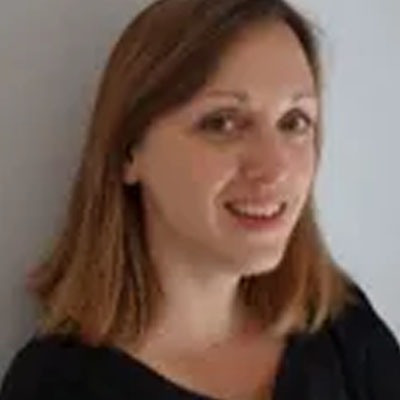 Jackie Coleman
Advanced Clinical Massage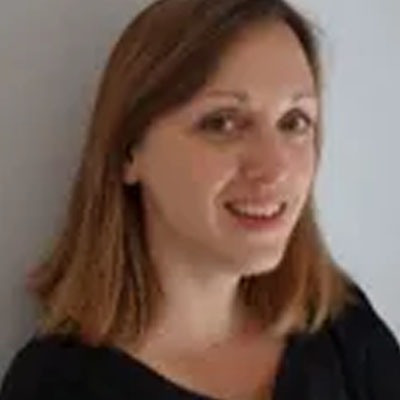 Jackie Coleman
Advanced Clinical Massage
Advanced Certificate Clinical and Sports Massage (level 6)
Diploma Bodywork
Jackie started a career in body work after taking a course with the Jing Advanced School of Massage based in Brighton.
She then went on to study a Level 6 Advanced Clinical Massage certificate with Jing. Jackie offers deep tissue and sports massage along with massage for relaxation and stress relief. Deep tissue and sports massage are great for back pain, shoulder tension, relieving headaches and jaw pain as well as sports injuries and muscles strains and sprains. New mums can benefit from a deeper massage to help relieve tight backs and shoulders. Jackie also teaches yoga to clients in their homes on a 1-1 basis. When not working, Jackie can be found chasing her young toddler around the local woods and parks.