Have You Been Getting Out in the Garden?
Back pain and gardening troubles so many people.
Spring is here, bulbs are flourishing, and the grass is growing. Whilst many keen gardeners will have been busy preparing for this season, most of us don't even think about getting out in the garden until the lawn looks almost unmanageable and we're running the risk of losing our kids in the jungle.
Now that the coronavirus has necessitated self-isolation, people who haven't tended their gardens for years, have decided to order seeds and bulbs online. They have dug out (pardon the pun) the gardening book that Uncle Steve gave them for Christmas in 2010 and found a fork at the back of the shed, hidden amongst the cobwebs. Now, what's left before starting to turn over those old raised beds?
How about a warm up and a few basic bits of advice?
There are lots of myths regarding back pain and gardening. Is it bad for us? The truth is that if we are sensible, gardening is a great form of exercise both physically and psychologically.
Remember when we start those jobs in the garden to:
Plan jobs.
Do some gentle warm up exercises and stretches before you start.
Take regular breaks.
Vary the jobs you are doing. Don't use the same action repeatedly for hours.
Know your limits. Do more trips instead of overloading your wheelbarrow. Don't overfill refuse bags.
It is normal to feel a bit stiff and achy having been in the garden working hard. However, if you follow the advice above, you should reduce the chances of this happening. Remember to build up slowly. You wouldn't and shouldn't take up running by going out for a 10-mile run first time out!
If you develop pain or sciatic type symptoms that persist, then you should seek advice from a physio or your GP.
If you're lucky enough to have a garden, have fun gardening but don't injure yourself!
We hope you have found this article useful and if you have any concerns or questions, we are always happy to have a chat, so please contact us.
Blog post written by Sam Bowden, Head2Toe Physiotherapist Director at Head2Toe Dorking, Leatherhead, & Crawley Clinics.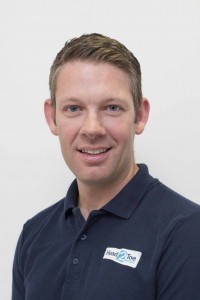 You may find these other blog articles useful,
How to access Physiotherapy in the current climate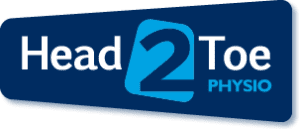 We aim to improve function and relieve pain
Head2Toe Physio provides clinic based assessment and treatment sessions within Surrey and West Sussex, providing flexible appointments to suit you.
Visit us at one of our clinic locations at Dorking, Leatherhead or Crawley.