Patient Dignity
Dignity Action Day was held on 1st February to highlight the importance of Dignity in Care and the responsibility of all care providers to uphold this basic human right.
As a Neurological Physiotherapist I have had the privilege of working with clients with a wide range of impairments and disabilities and the fundamental link that pulls us all together is listening to and respecting their wishes.
I always treat people how I would want myself or my family members to be treated. Everyone has their own expectations and ideals regarding dignity and clinicians must gauge these. It is essential we treat every person as an individual.
How to maintain Dignity
Working collaboratively we can help to maintain a level of respect, privacy and dignity during the treatment process.
A big part of maintaining dignity is ensuring clients have all the relevant information and choices available to them.  It is vital we do not impose our own thoughts or expectations on them.
The aim of rehabilitation is to assist an individual to return to a certain level of function and well-being. A huge part of this process involves regaining their identity and self- worth. Sometimes this comes after after a debilitating, life changing event such a stroke or brain injury.
A person can find themselves unable to carry out their own personal care. They may have to be hoisted in and out of bed and a huge adjustment process must take place. As Physiotherapist's I believe we we can support our patient's dignity by having an awareness of an individuals knowledge, skills and attitudes and by always being empathetic and respectful.
We hope you have found this article useful and if you or a loved one could benefit from some Physiotherapy sessions, we are always happy to have a chat, so please contact us.
Blog post written by Pippa Graham, Head2Toe Physiotherapist at Head2Toe Dorking, Leatherhead, & Crawley Clinics.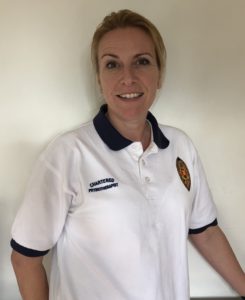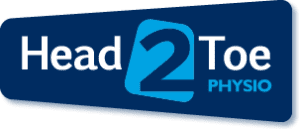 We aim to improve function and relieve pain
Head2Toe Physio provides clinic based assessment and treatment sessions within Surrey and West Sussex, providing flexible appointments to suit you.
Visit us at one of our clinic locations at Dorking, Leatherhead or Crawley.