Importance of Pre-Season Cricket Training
After a successful 2022 cricket season across England Men's and Women's teams, with the Men's Team winning the T20 World Cup, it would be fitting as we approach the summer cricket season to advise you on cricket specific injuries and treatments.
In England and Wales Men's cricket match injury incidence was 102 injuries out of 1000 days of play, with the highest incidence in 50 over matches, followed by T20 matches. Upper limb injuries have a prevalence of up to 34% of all cricket injuries, trunk injuries up to 33% and lower limb up to 50%, with most occurring during bowling. With appropriate pre-season training and injury prevention, this could be avoided.
What's The Point?
During the off-season strength, conditioning and skills decline. The purpose of pre-season training allows you to build solid foundations for a successful summer season. Pre-season training greatly reduces the risk of injury as you will be a stronger and more flexible player, and ensures optimal performance for you to deal with the high demands during a cricket match.
Cricket Specific Training
Pre-season training is not just about indoor nets practice. Strength training is hugely important in cricket as it increases your ability to generate greater force to bowl faster, throw the ball further or hit the ball harder. There are so many things we can advise you on, to help all aspects of your cricketing game. Whether that's strength or flexibility work, general or specific, so many training tips can make a huge difference!
Conditioning training will improve your endurance. It ensures optimal performance throughout the match. Improved flexibility can help diving for the ball just before the boundary rope. It can make you more effective. Skill specific exercises (such as the 4 stump fielding drill) will mimic movement patterns and muscle contractions in cricket, increasing speed and agility.
If you do sustain a sporting injury, it is our aim to get you back competing as soon as possible. At Head2Toe Physio, we can help you manage your sporting injury. We'll help guide you through a progressive program to get you back onto the field.
All our Physiotherapists are highly qualified, experienced, with a variety of post graduate specialisations. If you or anyone you know, would like to have a physiotherapy assessment with the team at Dorking , Leatherhead or Crawley , book online here or contact us here.
Blog post guest written by Evie Spreadbury, Physiotherapist, Dorking, & Leatherhead Clinics.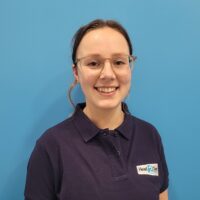 References:
Injuries in England and Wales elite men's domestic cricket. A nine season review from 2010 to 2018, Luke Goggins et al.
Journal of Science and Medicine in Sport. Volume 23, Issue 9, September 2020, Pages 836-840, Musashi, T. et al. (2022) Sport specific training – the importance of training.