Hello again! It's Anna from Head2Toe Physio. I wanted to talk about the importance of exercise as we go through mid life and beyond, and acknowledge some of the barriers to it. This blog post follows on from my previous one, on menopause and tendon pain. 
It is important to get into a routine of exercise as soon as possible, pre or perimenopausal.  Sometimes women may not have been physically active since childhood, or fallen out of that routine whilst having children. Certainly it has been found that exercising helps with many menopause symptoms, possibly most importantly around managing stress in our lives.
To highlight some of the barriers to exercise, it has been found that women have a higher disparity in access to physical activity compared to men. The reasons are multiple. For the most part, it can be due to women being the main caregivers, alongside a full or part time career.  The time in life that most women are going through menopause, their caregiving duties may increase with caring for ageing parents as well as their own family, limiting the time available for exercise. If you can maintain a routine during this time it will be important for future health, as we know the impact weight bearing exercise or resistance training can have on our bone health.
Another barrier could be to do with safety. Unfortunately, an issue in our society is that women may not feel safe exercising outdoors. My own friends have certainly experienced harassment whilst out running, which definitely reduced their confidence to exercise for a while. The gym setting can also be intimidating and potentially not always a safe space for women either. We are lucky, we live in a relatively safe area and there are excellent women supporting women, and other mixed providers locally for women to exercise safely.
At Head2Toe Physio it is our role to support women in their return to exercise for their physical and mental health. We have a team of specialists to guide you through a programme tailored to your needs and your current musculoskeletal problem. But this doesn't just have to be following an 'injury'. You may have had a baby and don't feel your strength has returned for you to return to exercise or you may have been carrying a few 'niggles' around for a while and this has prevented you from enjoying exercising again.
We are here to assess and guide you through a treatment plan to achieve that goal!
I will expand on this in my next blog with some simple, starter exercises for home. These exercises can be extremely useful at any age. I'm often asked, which is the best exercise? But really there is no best 'exercise'. As I tell my patients, it has to be something you enjoy, that's all!
All our Physiotherapists are highly qualified, experienced, with a variety of post graduate specialisations. If you or anyone you know would like to have a physiotherapy assessment with the team at Dorking , Leatherhead or Crawley , book online here or contact us here.
Blog post guest written by Anna Watson, Senior Physiotherapist, Dorking, Leatherhead, & Crawley Clinics.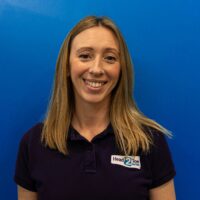 Podcast BJSM